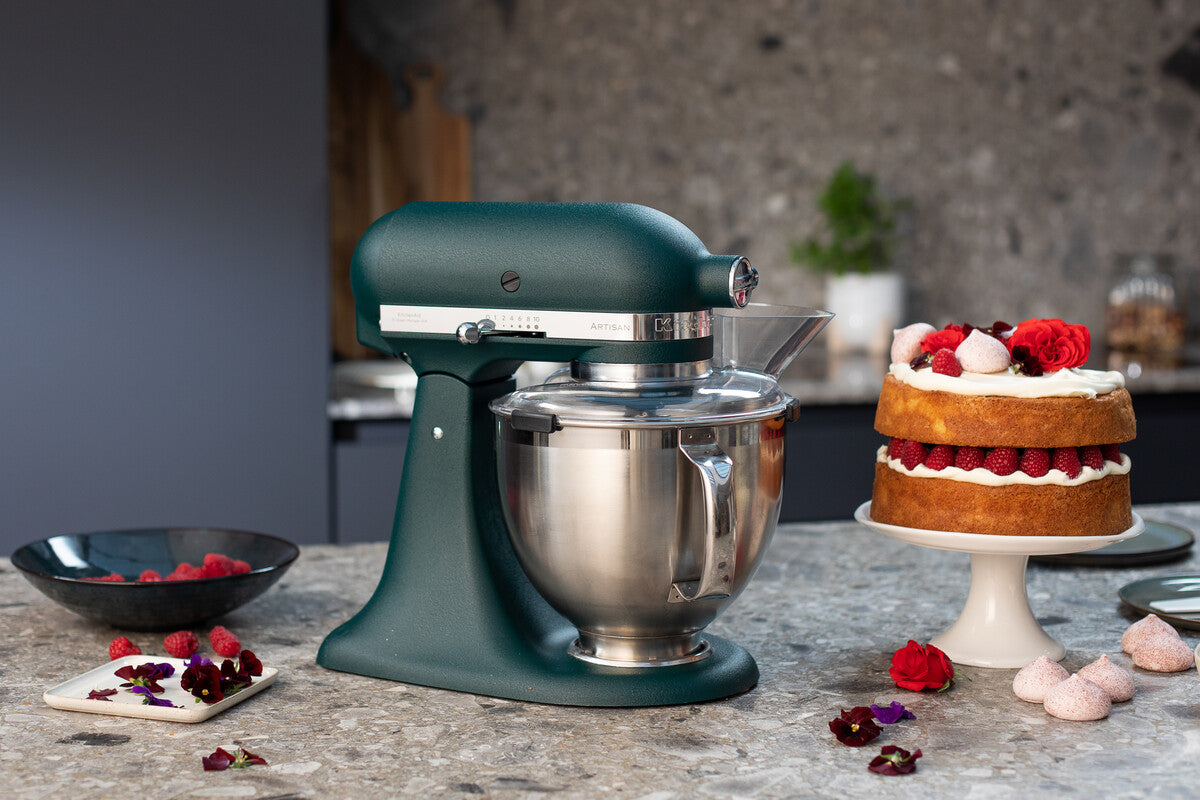 SPONGE CAKE WITH MASCARPONE FROSTING
STEP 1

Place the softened butter and caster sugar in a bowl of a stand mixer fitted with Paddle attachment and beat on speed 6 until light and fluffy.

STEP 2

Attach the pouring shield onto the bowl of the stand mixer. Add beaten eggs, sifted self-rising flour and baking powder. Mix shortly on speed 4 until combined.

STEP 3

Grease and line the bottoms of two 20 cm round cake pans with parchment paper. Divide the batter between the prepared cake pans and smooth the top.

STEP 4

Bake for 25-30 minutes in a 180°C preheated oven. Remove from the oven and let them cool in the pan for 10 minutes. Unmold the cakes onto a wire rack and cool completely.

STEP 5

Place mascarpone cheese, heavy cream and confectioners sugar in a bowl of a stand mixer fitted with Mixer Whisk. Whisk on speed 4 until frosting is smooth and stiff peaks form. Spread the mascarpone frosting one sponge and top with raspberries. Spread the mascarpone frosting on the second sponge and sandwich the second sponge on top. Top with fruit, meringues and edible flowers.